We build high quality, climate-friendly buildings for marginalised people in Uganda, which has one of the fastest-growing populations on earth.
Working with local communities, refugees and NGOs, HYT builds classrooms, hostels, meeting spaces and homes using the low carbon compressed earth block, the Interlocking Stabilised Soil Block.
Using the compressed earth block instead of the environmentally-damaging fired brick, buildings go up quickly.
The blocks are made on site, no trees are cut down to make them and much less cement is used inside and out.
The carbon-saving buildings are affordable and look great too.
These economically-designed buildings are resilient and robust, cool and comfortable and meet rigorous national building standards, without costing the earth.
Children and teachers love them.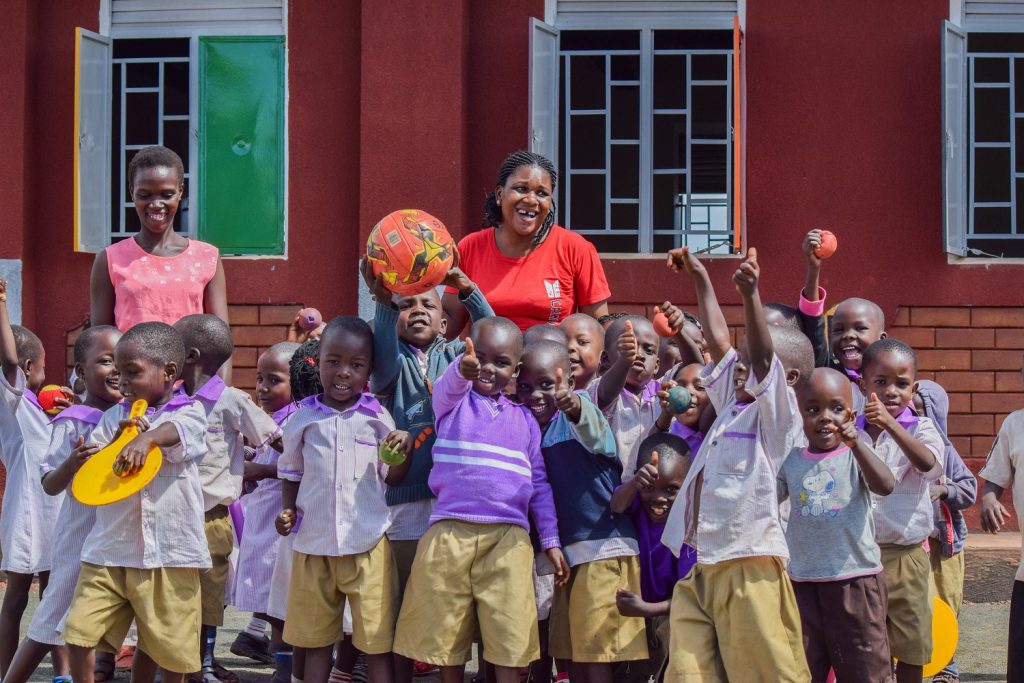 Storing rainwater in tanks gives schools, health centres and hospitals a valuable supply of clean water through the rainy seasons.
Using a curved block, our affordable tanks are easily installed and keep the water clean and cool.
An HYT latrine completes the integrated water and sanitation provision, improving hygiene for whole communities.
Over the next two years, Project One Million will provide 1,000,000 litres of water to schools in Bidibidi, the world's second largest refugee settlement.
We will do this by installing 50 rainwater tanks using the Interlocking Stabilised Soil Block, our climate-friendly approach to building.