Posted on April 20th, 2021
"Turn right at the three large telephone masts, if you enter the Democratic Republic of Congo, you've gone too far." The journey to Marakulu Primary school takes you down a narrow, potholed track. The green rolling hills create a tangible sense of remoteness.
"The children in this community have nowhere to learn. The closest school is 10km away and it is overpopulated." Headmaster, Suliaman Amigo tells HYT, "The community came together and organised a school, it was small, classes held in mud huts which couldn't keep the rain out." The sound of a pounding hammer interrupts him and after glancing back at the construction site, he continues "African Revival recognised our efforts and the need for a school, together with HYT they are supporting us with classrooms and latrines."
Construction is still underway on a three classroom block and three sets of latrines. The school will serve 920 children and will likely attract more. African Revival is supporting a number of schools in this remote area, alongside construction, they help with learning materials and teacher training.
Interlocking Stabilised Soil Blocks (ISSB) are used in all structures. Using ISSB instead of burnt bricks will save 29 tons of firewood, equivalent to 10 mature trees. During construction, 5 young men and women will be trained in all aspects of construction with a special focus on ISSB technology.
Community led initiatives have become the projects of choice for development organisations in Uganda. This shift empowers communities with a hand-up and not a hand-out.
Working with HYT has allowed NGOs to marry community participation and construction. A marriage previously thought impossible as external contractors typically dealt with construction works. Recruiting trainees from the local area allows HYT to bring the community into the process and leave them with valuable vocational skills.
A huge thank you to our partners, African Revival and the community of Marakulu. 
Keep up-to-date with HYT's work by following us on Facebook, Twitter and Instagram.
Winners of the Ashden International Award for Sustainable Buildings 2017.
Watch our exciting video, or check out our work at hytuganda.com
Posted on February 2nd, 2021
HYT has built ten 20,000 litre rainwater harvesting tanks in the world's second largest refugee settlement. The tanks will service over 22,000 teachers, students, doctors, nurses and patients.
During our 2019 partnership with Mercy Corps it became clear there was a need to increase water access and security. Despite the area receiving 9 months of heavy rain a year, residents struggle for water. The daily per capita supply can fall below 10 litres. In the settlement the piped water runs for a couple hours each day delivering safe water through shared taps.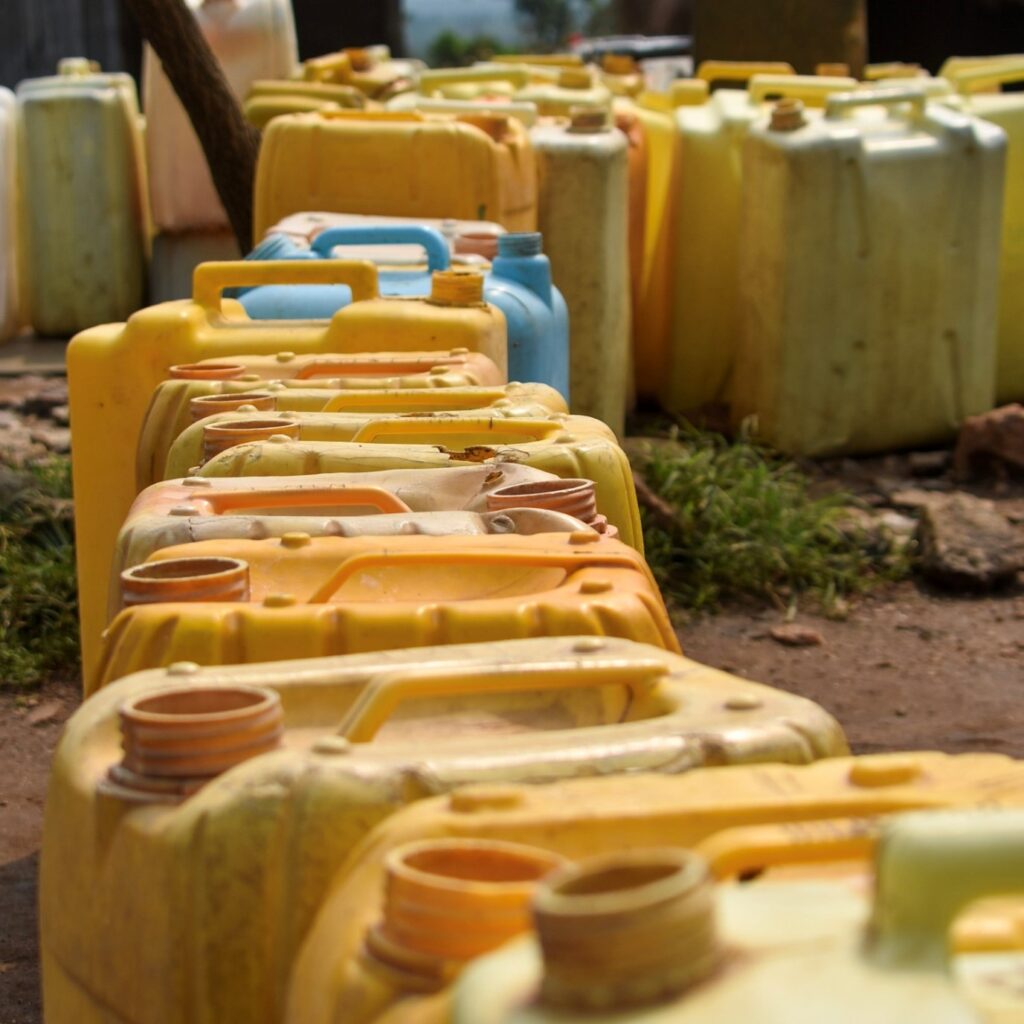 Rainwater harvesting has huge potential to improve access to water. A single HYT rainwater harvesting system in Bidi Bidi can supply up to 240,000 litres of safe water per year.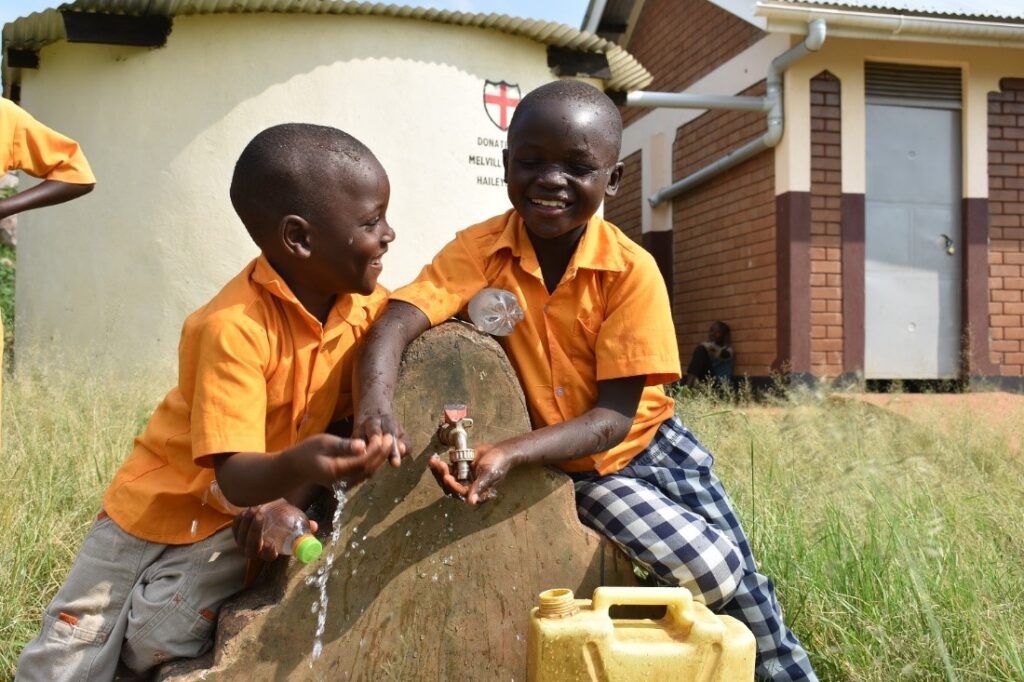 HYT's water tanks are constructed using locally made Interlocking Stabilised Soil Blocks (ISSB) which are more durable and cost effective than available alternatives.
Working closely with the government, UNHCR and NGO partners; HYT identified 7 schools and 3 hospitals in the settlement in urgent need of rainwater harvesting. The UNHCR and government have been extremely helpful and interested in the implementation of this project.
Using our tested train as you build methodology, HYT employed 10 new trainees to learn the ins and outs of tank construction. Many of the new trainees have experience building simple structures in the settlement and took to the work very well. In addition, our refugee graduates from the 2019 Mercy Corps training are going from strength to strength and will be snapping up management positions soon.
A massive thank you to our donors, partners, UNHCR and Ugandan Government colleagues for helping bring this project to life.
Keep up-to-date with HYT's work by following us on Facebook, Twitter and Instagram.
Winners of the Ashden International Award for Sustainable Buildings 2017.
Watch our exciting video, or check out our work at hytuganda.com